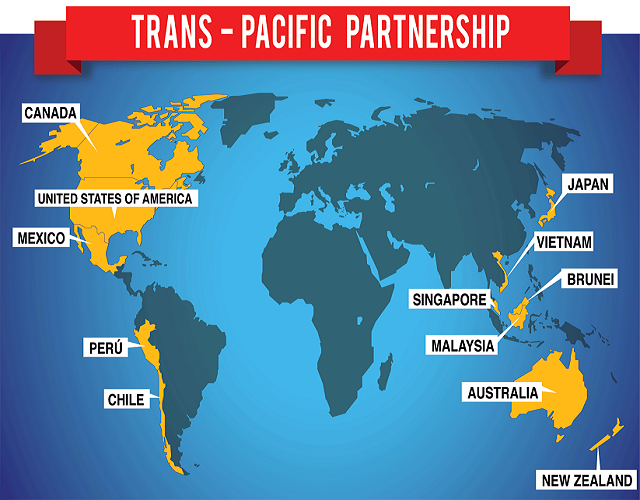 TPP members in discussion of taking it forward
New Delhi – Member countries of Trans-Pacific Partnership like Australia, Japan and Chile are discussing the idea of taking the TPP forward after the US almost opted out of the agreement. These countries had invested years in negotiating a high-quality agreement to benefit the Asia-Pacific region which is hungry for trade and are unwilling to see their efforts go waste.
The global trade environment can be transformed with the focus on bilateral trade deals and what is best for them. The US is negotiating bilateral deals with Japan, China and the EU. The TPP had aimed at covering 40 per cent of the global GDP and nearly a third of world trade. The US could have accounted for nearly 60 per cent of the TPP's GDP. The deal could also unleash potential gains of as much as US$1.9 trillion in the Asia-Pacific region through free trade. Vietnam could have gained 14 per cent under the TPP as it would have emerged as the hub of low-end manufactured goods like textiles and garments.
Australia has decided to focus on bilateral agreements with the Pacific alliance states of Mexico, Chile, Columbia and Peru, and pursue agreements with India, Indonesia and the EU.